Machine Learning With R Training In Mumbai | Machine Learning Classes Mumbai
No 1 private coaching classes for Machine Learning with R training course in mumbai. At TryCatch Classes, we provide one-on-one real time training in machine learning with R. Our teaching is purely practical and industry oriented. So we try to give our students as much experience as a 1 year Data Analyst. We also provide corporate training in Machine Learning.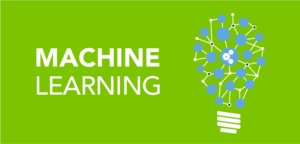 WHAT IS MACHINE LEARNING?
Machine Learning (ML) gives computers the ability to learn without being explicitly programmed. All the major tasks which were previously done by humans can easily be completed by machine after learning this course. DS utilizes the potential and scope of Hadoop, R programming and machine learning implementation, by making use of Mahout.

WHY MACHINE LEARNING WITH R?
R is a programming language and environment commonly used in statistical computing, data analytics and scientific research. It is one of the most popular languages used by statisticians, data analysts, researchers and marketers to retrieve, clean, analyze, visualize and present data. Due to its expressive syntax and easy-to- use interface, it has grown in popularity in recent years.
BENEFITS OF MACHINE LEARNING COURSE:
This Machine Learning with R course dives into the basics of machine learning using the most popular programming language. You'll learn about Supervised vs Unsupervised Learning, look into how Statistical Modeling relates to Machine Learning, and do a comparison of each.
Look at real-life examples of Machine learning and how it affects society in ways you may not have guessed!
It is a challenging class, but it will enable you to apply analytics to real-world applications.
At the end of this course, a participant will be able to build analytics applications using the wealth of scientific libraries available. Specifically, the following will be covered:
PREREQUISITES:
Mathematical maturity and prior experience with programming will decrease the estimated effort required for this class, but are not necessary.
COURSE MODULE:
Training Schedule – Machine Learning With R Training Course

Module 1:
Introduction to Analytics

Basics of Analytics.
Edge of Analytics.
An introduction to R.

Module 2:
Regression

What is Regression?
Real Life Applications.
Linear Regression.
Logistic Regression.
Assignment 1.

Module 3:
Trees

What are Trees?
Real life applications.
CART.
Random Forest.
Assignment 2.

Module 4:
Text Analytics

What is Text Analytics?
Turning tweets to knowledge.
Assignment 3.

Module 5:
Clustering

What is clustering?
Hierarchical Clustering.
K-means Clustering.
Assignment 4.

Module 6:
Web Mining Project

Twitter Mining.
Word Cloud Generation with R which helps in Insights generation.

Module 7:
Placement Training

Preparing for interview questions and training for your corporate life.

Total Training Hrs
28 hours.
Batches
Weekdays (Morn/Even).
Weekends.
Best Machine Learning Institute in Mumbai is Try-Catch Classes. We emphasize on practical sessions rather than theory. This Machine Learning With R training in Mumbai course will help students to get an easy entry into Artificial Intelligence and Data Scientist roles.
PLACEMENT GUARANTEE:
We offer 100% placement guarantee in Machine Learning With R  and that is why we are the no 1 R  training classes in Mumbai. At TryCatch Classes, we train students for interviews and offer placements in corporate companies.
CERTIFICATION:
At the end of the Machine Learning With R  course in Mumbai, you will get a Machine Learning With R Certification from us which will be very helpful for you in your future.
AWARDS:
TryCatch Classes has been awarded multiple times as the "Most Promising Software Training Institute in Maharashtra" and "Social Impact Award for Outstanding Contribution to Indian Education System" at Education Leadership Awards.
OTHER RELATED COURSES:
TryCatch Classes provides the best Machine Learning(R) Training in Mumbai. Along with Machine Learning(R) Training course, you can also learn,
CONTACT US:
If you are looking for a successful career in Android, we invite you to visit our training facility or contact us:
CONTACT US