Learn Java, Android Development & Android Studio from Scratch in 3 months. TryCatch Classes provides the best Android Development Course in Mumbai, Thane students. We teach Android Studio from scratch and provide practical classroom training for android app development course. With a rich experience of more than 10 years in Android, we make sure that you become hands-on with android app making.
WHAT YOU WILL LEARN:
Java programming from a professional trainer.
Android Studio and build User Interface (Set up and walk-through).
Fundamentals of Java Programming used to build Android apps.
Inputs, Buttons and Reactive (Tap and Touch) Interfaces.
Android Building blocks.
Variables, Arrays, Loops, ArrayLists, ListView, GridView, RecycleView.
Navigate between screens (Activity and Fragments).
Passing information between screens (Activity and Fragments).
Learn how professional android apps developers think and work.
Material design integration with android apps.
Work with APIs, web services and advanced databases like Firebase.
Build several amazing apps – Hands on.
Upload and Publish your android apps to the Google play and reach millions of android users.
Android App Development will open many doors for you. Build a strong foundation in Android Development, Android Studio and object-oriented Java Programming with TryCatch's complete classroom training course.
OBJECTIVES:
modular packaging system with a dedicated dependency manager
Build an app using the above concepts and publish this in Google Play.
Learn to use Service and Notifications.
Get a solid understanding of tools used in Android development like Eclipse, Android Studio and debugging tools.
Understand Android Components like Broadcast receiver, loaders and content providers to persist and recover data.
Become a professional app developer.
Build apps for your business.
Design wonderful layouts for app.
COURSE MODULE:
Android Development Course Content

Module 1:
Introduction to Android


What is Android and Android Studio?
Android Architecture and Libraries.
Dalvik Virtual Machine, DDMS, SDK Manager and AVD Manager.
Android API levels (versions & version names).
Setting Android Programming Environment.

Module 2:
Application Structure


Basic Building blocks – Activities and Activity Life Cycle.
AndroidManifest.xml
Gradle & Build.Gradle.
Layouts & Drawable Resource.
Values (Color.xml, String.xml and styles.xml).
First sample Application.

Module 3:
Emulator-Android Virtual Device


Create emulator.
Editing emulator settings.
Emulator shortcuts.
Log-cat usage.
Timber library.
Testing Application in Different Screens resolutions And OS version Emulators.

Module 4:
UI design


Form widgets.
Text Fields.
Using CoordinatorLayout.
RelativeLayout.
LinearLayout.
ConstraintLayout.
Material Design (Snackbar, fab button , toolbar etc).
Project:

Life Cycle App.
Calculator App.
Kids App to learn Month, Weekdays, number 1 to 10.
Personal Info App.

Module 5:
UI Components

Time-picker and Date-picker.
ImageView and Vector Images.
Radio Button and Radio Group.
CheckBox & Spinner.
SeekBar & AutoCompleteTextview.

Module 6:
Intents


Explicit Intents (Communicating data among Activities).
Implicit intents (Phone Calls, SMS and Email Sending).
Services & Broadcast Sending and Receivers.
Problems with services and solutions.
Thread Running in Background Services.
Project:

Kids App to learn Month, Weekdays, number 1 to 10.
Personal Info App.

Module 7:
Adapters and List Views

RecyclerView with CardView.
CustomListview, Listview and Gridview.
Using ArrayAdapters, BaseAdapters.
Project: Implement RecyclerView with Grid Layout Manager.

Module 8:
Data Storage

Shared Preferences.
Android File System.
Project: Sign-In, Sign Out And Sign-up App.

Module 9:
Database
(Content Providers)

Creating Database.
Inserting, Updating, Deleting & Select Operations.
Using Cursor Reading and updating records in DB.

Project:

Develop an App for CRUD operations.
Food recipe mobile app.

Module 10:
Google API Services

GPS, Location Manager based Services.
Google MAP Integration with API Key.
Apps Notification.

Module 11:
Networking Connection

Implementing Async Task.
JSON Parsing with GET and POST Requests Using Retrofit Or Volley Library.
Glide Library for Image Loading from URL.
Accessing Image from Gallery and Upload on Web Server Using API.
Projects:

Capture Photos & Upload on Server Using Retrofit or Volley.
Display list of category and onClick content inside with view pager.
Implement ViewPager. Create share and download option for content like text, audio, video and Image.

Module 12:
Fragments

Fragments Life Cycle With respect to Activity Class.
Communication between two fragments.
Communication and data transfer between activity and fragment.
View Pager.
TabLayout.

Module 13:
Advanced Topic

Animation.
Transition Animation.
Action Bar and Custom Action Bar.
Swipe Refresh.
Drag Drop Effect.
VideoView & Media player.
Using Webview.
Dashboard UI Design.
Alert Dialog Boxes.
NavigationView with DrawerLayout.
Introduction to MVVM.
Generate Signed APK for Google App Store.

Module 14:
Firebase database

Firebase database.
Configure firebase.
Integrating into your application.
Access.
Create a new project.
Configure firebase.
Integrating into your application.
Configure database access.
Only Practical training. Learn from a basic level to a very advance level.After the course, you will make Android Apps like a pro.Also work on live projects with us by making android apps from scratch. That is why, TryCatch Classes is the best Android training Institute in Mumbai.
PREREQUISITES:
Anyone can learn Android without any prior knowledge. We will teach you from scratch to a level where you will become an advance Android developer.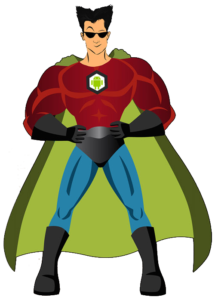 Why learn android development?
Learning android development course is both fun and can reap you many profits in the long run. It is said that by the year 2018, there will be about 4 billion android users, hence doubling the current market. It is safe to say that android development has a potential and can reap you various benefits in the long run. If one knows android development, not only will you be having a stable and sound career but can unleash you hidden talents as a developer.
The course is structured in such way to improve your knowledge retention – by having a lot of hands-on projects. In each section of the course, you will be given the opportunity to practice and build something meaningful which will aid your understanding of Android Development even further.
About Google Developers Certification: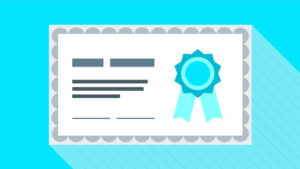 Google Developers Certification lets you demonstrate your proficiency and skill. After you pass a certification exam, you can use your certification to promote yourself to the communities, projects, and employers that are important to you.
All the certification exams are backed by rich training content offered as online curriculum, instructor-led training, or self-study materials.
When you pass a certification exam, Google stores your certificate, badge, or other digital mark in a central, verifiable location. You can include your digital mark in your email signature and embed it on sites such as LinkedIn and Twitter.
 PLACEMENTS:
We offer unique placement assistance in Android Development  Training and that is why we are the no 1 Android Development training classes in Mumbai. At TryCatch Classes, we provide interview questions and prepare you for the interview as well. So you'll get the best placement assistance for Android Development.
CERTIFICATION:
At the end of the Android Development course in Mumbai, you will get a Certification from us which will be very helpful for you in your future. Our certification is valid everywhere on the globe because we are the best Android Development training institute in Mumbai.
 AWARDS:
TryCatch Classes has been awarded multiple times as the "Most Promising Software Training Institute in Maharashtra" and "Social Impact Award for Outstanding Contribution to Indian Education System" at Education several Award functions.
OTHER RELATED COURSES:
TryCatch Classes provides the best Android Training in Mumbai. Along with Android Training course, you can also learn,
CONTACT US:
If you are looking for a successful career in Android, we invite you to visit our training facility or contact us:
CONTACT US