QTP Training Course In Mumbai
No 1 training institute for QTP training course in mumbai.

WHAT IS QTP?
Quick Test Professional (QTP) is an automated functional Graphical User Interface (GUI) testing tool that allows the automation of user actions on a web or client based computer application. In QTP the scripting language is VB Script. Here in TryCatch Classes, we focus on complete training of Vb script in reference to QTP. This training helps professionals and freshers to handle QTP projects, because we teach complete framework implementation also.
The QTP Training course is entirely based on automation testing. It has set of qtp testing courses that are meant for learning test automation functional in an efficient way. It will make students to understand everything related to automation testing in a practical way.
OBJECTIVES:
At the end of this QTP/UFT training course, you will be able to:
Understand the automation framework to implement the test in the real time environment.
Record and run the tests in QTP.
WHAT YOU WILL LEARN FROM THIS COURSE:
When you learn QTP with us, you get to :
Complete understanding of Automation testing tool.
Create Requirements / Test plan / Test Lab / Defect Lab.
Learn and use VB Script for applying the logic into the scripts.
PREREQUISITES:
No prerequisite. Any graduate/post graduate with an urge to learn Software Testing can do this course.
COURSE MODULE:
QTP Training

Module 1:
QTP Basics

Introduction to QTP expert view.
The Object Model.

Module 2:
Regular Expression

Common Patterns.
Expressions.

Module 3:
VB Script Overview

Variables , Constants.
Looping Constructs.
User Defined functions , Functions & Subroutines.
Integration of different interfaces e.g. VB, Excel, UFT.
Using Excel sheet as a database using VB Script in UFT.
QTP Functions.
External Datasheets.
Getting data from external datasheet.

Module 4:
Working with Objects

How to interact with test objects not stored in the object repository.
Object Recognition.
Smart identification features.
Object Identification.
Object spy.

Module 5:
Virtual Objects
(Continued…)

Defining , Removing and disabling virtual object definitions.

Module 6:
User Defined Functions

Types of User defined functions.
How to create user defined functions.
Adding user defined function in function library.

Module 7:
Reporter Object

Reporting events to test results.

Module 8:
File Handling

Create , Open , Delete , Append , Work with file system objects.

Module 9:
Batch Testing

Run Integrated Test scenarios using multiple actions.

Module 10:
Descriptive Programming

Details.
When to use.
Types of programmatic descriptions.
Limitations of the Descriptive Programming.

Module 11:
Framework in QTP

Types of Framework.
How to work with Framework.
Creating Framework for a project.

Module 12:
Working with Quality Centre

Basics of Quality Centre.
Creating Requirements / Test plan / Test Lab / Defect Lab.
Connecting QTP to Quality Centre.
Enabling Quality Centre to run Tests on a Quick Test Computer.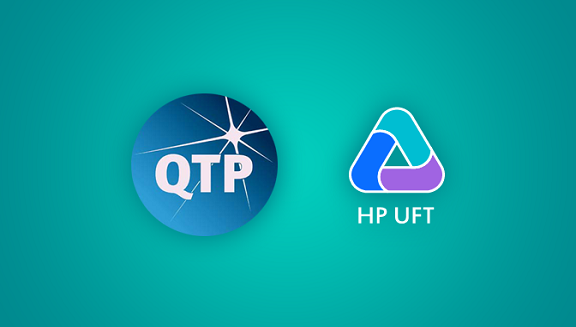 PLACEMENTS:
We offer unique placement assistance in QTP Training and that is why we are the no 1 QTP training classes in Mumbai. At TryCatch Classes, we provide interview questions and prepare you for the interview as well. So you'll get the best placement assistance for QTP.
CERTIFICATION:
At the end of the QTP course in Mumbai, you will get a Certification from us which will be very helpful for you in your future. Our certification is valid everywhere on the globe because we are the best QTP training institute in Mumbai.
AWARDS:
TryCatch Classes has been awarded multiple times as the "Most Promising Software Training Institute in Maharashtra" and "Social Impact Award for Outstanding Contribution to Indian Education System" at Education several Award functions.
HOW TO APPLY:
If you are looking for a successful career in Software Testing, we invite you to visit our training facility or contact us:
CONTACT US
The Best QTP Training Institute In Mumbai is here.
Try Catch Classes provides the best QTP Training Mumbai. Along with QTP Training course, you can also learn,
1. Software Testing Course In Mumbai.
2. Selenium Training Course In Mumbai.
Tags: QTP Training Mumbai, QTP Course Mumbai, QTP training Institute Mumbai, QTP Placement Training in Mumbai, QTP Coaching Classes in Mumbai, QTP classes in borivali, QTP classes in Andheri, QTP Certification course in Mumbai, Software Testing Course In Mumbai